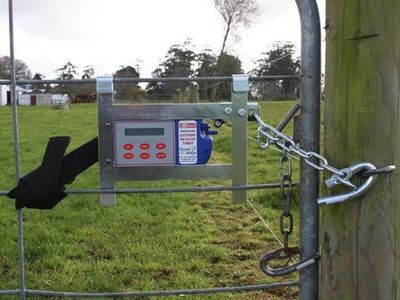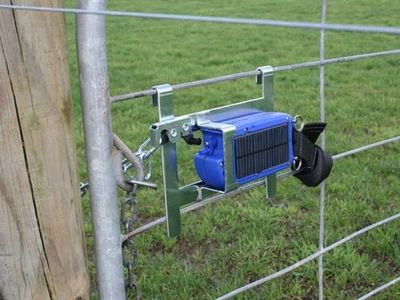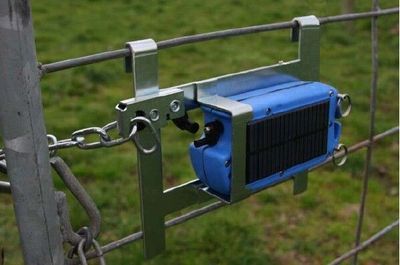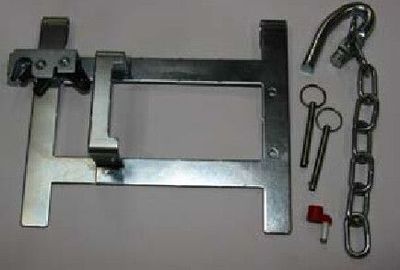 Batt-Latch Pipe Gate Adapter
$183.00
Out of stock
Please note: the Batt-Latch Pipe Gate Adapter kit does not include the Batt-Latch. The Batt-Latch must be purchased separately.
This new bracket allows you to fit your Batt-Latch to any standard pipe gate. ( NB: It would not be difficult to mount the kit on a wooden gate.)
The adapter fits a Batt-Latch into the gate frame, with a spare chain hook. A new cam is fitted to the timer, which triggers the built-in latch at the programmed release time. This drops the spare gate chain, and the gate moves to the opposite position. The gate is pulled open or closed by a shock cord, spring, gas strut or inner tube (your choice). For auto opening, there is also the alternative to slightly offsetting the gate gudgeons (from which the gate hinges hang) so that with the assistance of gravity, the gate is inclined to swing to its open position unless held closed by the gate latch (connected to the Batt-Latch pipe adapter latch release mechanism).
This new latch can hold a load of up to 200kg, whereas the Batt-Latch gearbox is limited to 7kg. This means you can control steers, bulls, deer, or sheep behind heavier gates if you need to, using the timer.
It is extremely well designed and made and will provide outstanding value for money.
OTHER USES: Break-feeding horses, capture of feral deer and pig , securing free-range hens in their coops at night, opening of feed shutes / bins.
SKU: BL124