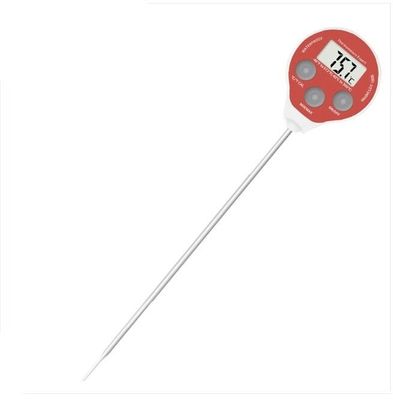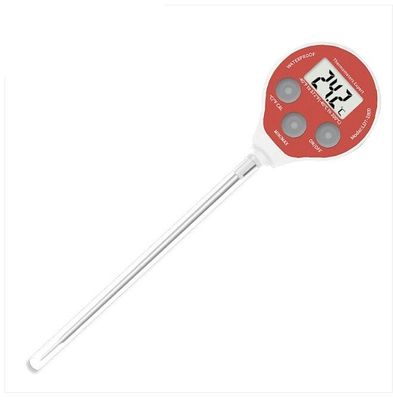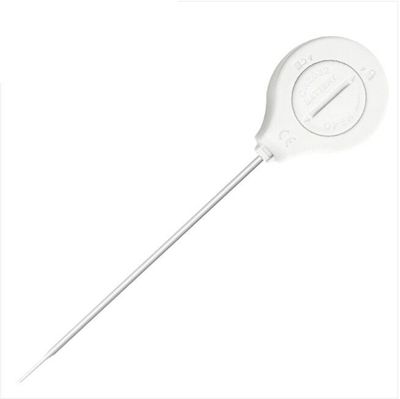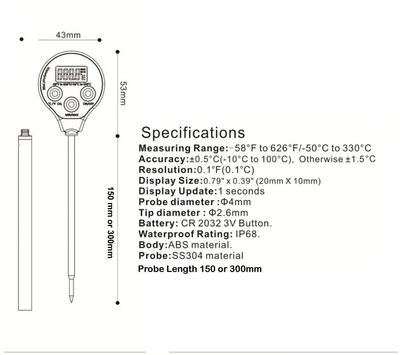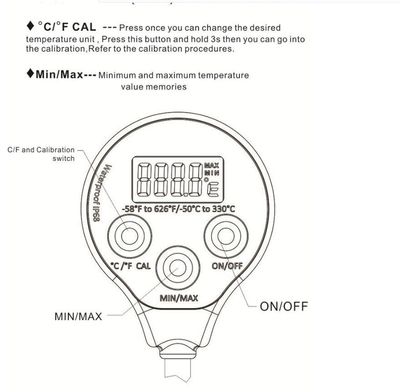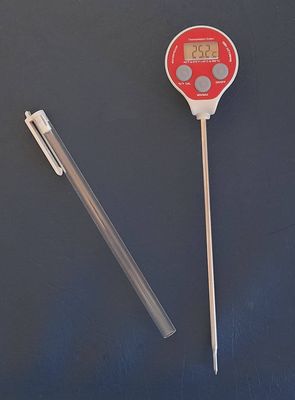 Soil Temperature Probe
$68.83
A thermometer suited to the rigours and demands of agriculture and horticulture when used for monitoring soil temperature and for the prediction of pasture and crop growth should ideally fulfil the following criteria.
It has to be
waterproof (✓)
rugged (✓)
accurate (✓)
portable (✓)
quick acting (✓)
easy to use (✓)
affordable (✓)
Finding such a thermometer is much harder than you might think. There are plenty of cheap units out there but they invariably fail in two areas, that of durability followed closely by that of accuracy (and ongoing consistancy in measurement). There's too much at stake in the business of growing pastures, crops and other plants to be left guessing.
We believe we have found an admirable contender and this in that of the LPSTP digital stem thermometer. This unit more than meets the requirements listed above and should provide you with many years of reliable service.
The LPSTP is currently available in two stem lengths; 150mm and 300mm.
The 150mm stem length is likely to suit most applications but if you need to measure temperatures at greater depths, the 300mm unit provides an option.
The LPSTP thermometer will record and display the highest and lowest temperatures over a time period, so you could also use it for example, to check the operation of coolstores and refrigerators.
The theremometer measures from -50 to +330 degrees Celsius
, (with Fahrenheit as switchable display option) with a measurement error accuracy of only +/- 0.4 degree Celcius (between -10 and 100 degrees C). Note : most digital thermometers struggle to attain accuracies within margins of even double these!
Readings are shown in 0.1 degree increments and update every 1 second.
The units comes supplied with a CR2032 battery already installed. It has an on/off switch otherwise it auto powers off after 10 minutes if left on. It also has a non auto power-off switch option should you choose to activate it.
The thermometer comes already calibrated from the factory but if you need to you can recalibrate the thermometer again yourself using its calibration feature. Don't hurry into this without good reason but it is none the less a very powerful feature to have in a thermometer and rare within this price range.
Our own testing confirms that the units do indeed come properly calibrated from the factory and that they measure well within their specifications at both 0 degrees C and 100 degrees C.
Performance wise, these units perform as well as what you would expect of a laboratory grade thermometers but at much, much less cost (you pay a lot for the certification component that a laboratory-grade thermometer has).
This thermometer is lovely to use. The display is clear and its performance is crisp. Its large buttons are easy to access, precise to actuate yet don't accidently trigger if bumped or brushed. Its relatively large battery ensures thousands of hours use before needing replacement.
The shaft is a sturdy 4 mm diameter stainless steel which reduces at the tip (where measurement takes place) to 2.6mm as this facilitates quick response times.
There is extra reinforcing on the housing where the shaft enters the gauge. This is one area where cheaper units will often fail.
The thermometers have a IP68 waterproofing classication - NB: IP68 ratings occupy the very top of the IP rating scale. Both digits are at their maximum level: A 6 for total protection against solid ingress. An 8 is for total protection against water ingress, up to and including complete submersion below one meter and for more than 30 minutes!
The housing is made from ABS plastic which is a very durable form of plastic and the keys are made from heavy rubber membrane. The battery compartment is well sealed with a bayonet screw cap arrangement complete with a properly recessed rubber O-ring.
The units come complete with a protective sheath for the probe and tip, instruction manual and a handy booklet is included which provides information on various plant and cropping temperature requirements.
SKU: LPSTP300